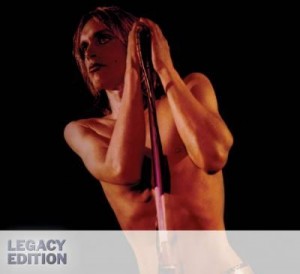 You gotta have Raw Power" – Henry Rollins of Black Flag
When an album influences an entire movement, the way Iggy and the Stooges' Raw Power did for punk rock, it takes a whole lot to make it better. Fortunately, that's just what is happening on April 13th and April 27th; Raw Power is being re-released with bigger, better, and more bad ass versions, the Legacy Edition (4/13 release) and the Deluxe Edition (4/27 release).
Two re-workings of the classic album, originally produced by Iggy and mixed by David Bowie, will hit store shelves in a double-disc format with a load of previously unreleased recordings from the band's Raw Power "era" of 1972-73. Along with the never before released audio tracks comes disc two, titled "Georgia Peaches," a one-hour performance at Atlanta's notorious rock club Richards in October 1973.