On this episode bring back the Classic Albums Revisited episodes. This time I go deep into Tooth Fang and Claw from Ted Nugent's Amboy Dukes.
Music By:
The Brutalists
Ted Nugent and The Amboy Dukes
Black Star Riders
Links:
Check out the new Rock and Roll Geek Show Merchandise site!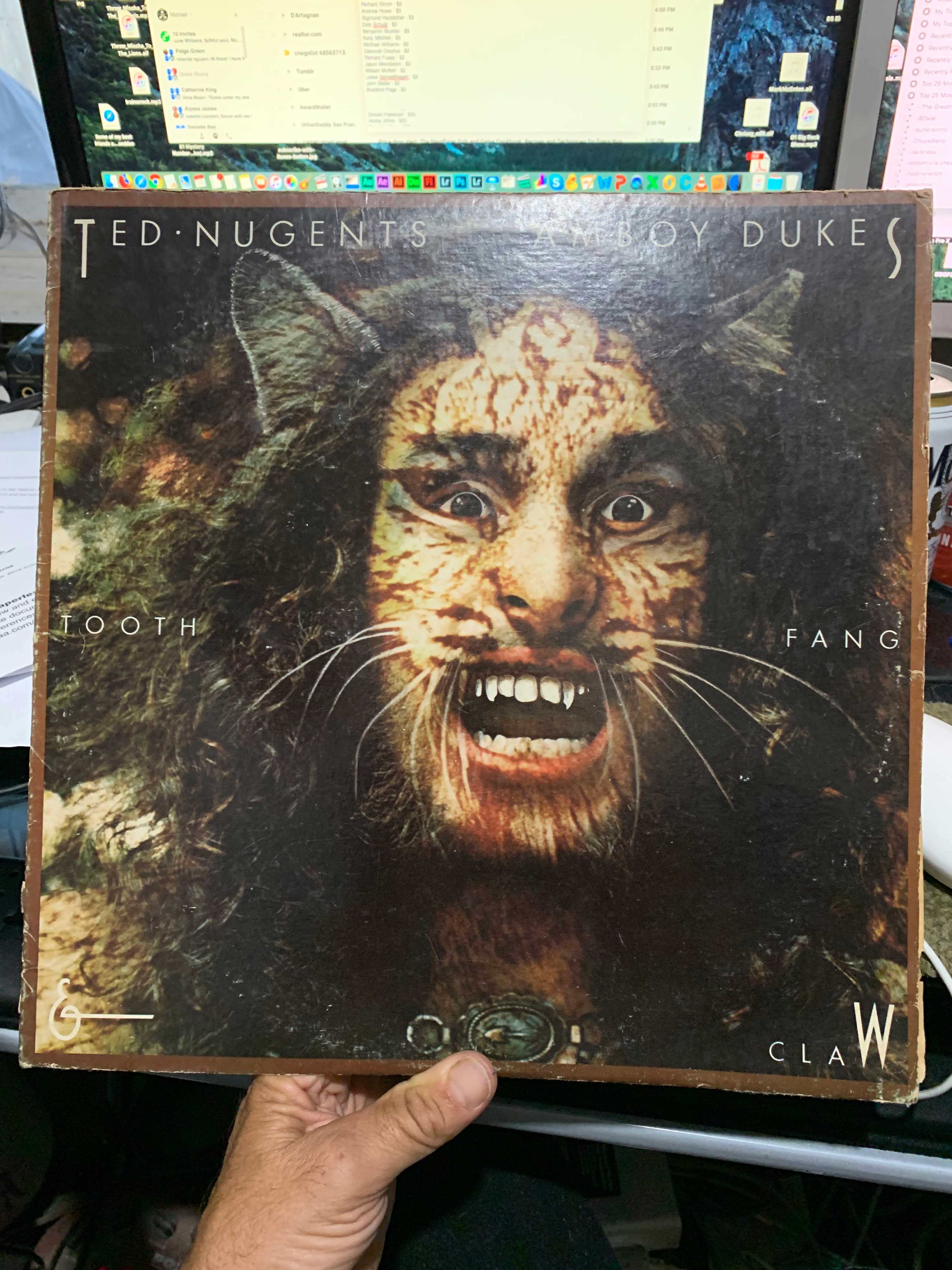 Donate to the show – Rock and Roll Geek Friends And Family Membership
GET THE ROCK and ROLL GEEK APP FOR iPHONE OR ANDROID!
www.rockandrollgeek.com
facebook.com/rnrgeek
twitter.com/rnrgeek
Michael Brown – $25
Joseph Coyne – $10
Joe Pawlak – $6.66
Derek Lewis – $5
Dan Gerawan – $5
Brian Springer – $5
Bette Wood – $5
Grant Farquhar – $5
Jamie Jefford – $5
Marshall York – $5
Tim Schall – $5
Robert Harvey – $5
Brad Shick – $5
Daniel Segan – $5
Michael Street – $5
Ken Kennedy – $5
Chiaki Hinohara – $5
Dave Slusher – $5
John Boveri – $5
Derek Coward – $2.50
Chad Burns – $2.50
Paul Roub – $2.25
Adrian Boschan – -$2
Patrick Shanahan – $2
Kirk Crawford – $2
Mike Dixon – $2
Paul Underwood – $2
Bruce McMillan – $2
Matthew Hunt – $2
Eric Stowell – $2
At Metaldan – $1
Amelia Bowen – $1
Bonstone – $1
Jon Richardson – $1
Arne Stach – $1
3Legs4Wheels – $1
Corey Koehler – $1
Donald Patterson – $20
Douglas Free – $20
Jeff and Cheri Thieleke – $10
Dave Franco – $10
Jason Shepard – $10
School of Podcasting – $10
Ralph Miller – $10
Jeff and Cheri Thieleke – $10
Bradley Lisko – $10
Todd Cunningham – $10
James Venners – $10
Jon Tennis – $5
Gregg Long – $5
Dale Roller – $5
Kelly Mitchell – $5
Christopher Del Grande – $5
Jerr OCarroll –  $5
Peter Spark – $5
Richard Fusey – $5
Brett Garske – $5
John Ofenloch – $5
Eric Lentz – $5
Blake Johnston – $5
Richard Strom – $5
Andrew Howe – $5
Sigmund Haidacher – $5
Dick Schuijt – $5
Benjamin Mueller – $5
Kelly Mitchell – $5
Michael Williams – $5
Deborah Dreyfus – $2
Richard Fusey – $2
Jason Wendleton – $2
William Moffett – $2
Lasse Satvedthagen – $2
John Skiller – $2
Bradford Page – $2
Podcast: Play in new window | Download
Subscribe: Apple Podcasts | Android | RSS