Michael Butler and Joe Klein report from Cheap Trick concert at the Aquarius Casino Resort , Laughlin NV
Thanks to the Sean Hammond and Anton Phisterer from Aquarius Hotel and Casino in Laughlin, NV for getting us into the show.
The show was great. Cheap Trick played an amazing set of about half hits and half non hits. Everyone was entertained.
Please Support My Sponsors
1800 Pet Meds– Save 10% plus free shipping
IX Web Hosting Save 25% on web hosting
Finish Line Athletic Wear 15% off any order $60 or more
GoDaddy Coupons – Great savings on domains.
Budget rental Coupons – Car rental discounts
Eastbay Coupons – 15% – 20% off
Footlocker Coupons – 15% off any order
eMusic free trial – 2 weeks, 35 free songs!
– Custom Clothing, Skateboards and MORE!
– 25% OFF
– 25% OFF Find your match or just get laid
This show was recorded at my friend Casey Crenshaw's house on my mobile setup. Apologies for the rough sound quality. Thanks to Matthew Hunt for the generous beer fund donation! Among the topics we discuss are: Laughlin River Run, Joe Klein, Iggy Pop and other things going on in our lives. We also play a show review of the [Read more]
Podcast: Play in new window | Download
Subscribe: iTunes | Android | RSS
On this show I play new music from Scorpions, The Angels, Ratt and Peter Wolf. I also play a douchebag clip of the week, we go trolling for chicks on Match.com and Do a Listening With Butler. I also read your emails, play a book review of the new Ozzy
book, I am Ozzy and play a show review of Michael Monroe at Islington Acadamy. There is a bonus song on the RnR Geek iPhone app that should now be working properly.
Music by: [Read more]
Podcast: Play in new window | Download
Subscribe: iTunes | Android | RSS

Open in Your Favorite Player
Podcast: Play in new window | Download
Subscribe: iTunes | Android | RSS
Here's a video of John Lydon on Fox News' Red Eye talking about Malcolm McLaren and Public Image, LTD.
"For me Malc was always entertaining, and I hope you remember that. Above all else he was an entertainer and i will miss him, and so should you" – Johnny Rotten
I love this guy. If there I could interview anyone in the world, Johnny Rotton/Lydon would be my #1 choice.
Malcolm McLaren died of cancer  today in New York City . His body will be flown back to the United Kingdom, and buried in Highgate cemetery, North London.
Of course, he is best known as the mastermind and manager of the Sex Pistols.
R.I.P.
Here is video of Andy McCoy performing a solo song – Silver Missles and Nightingales acoustic at Vastavirta, Tampere, Finland
Performing with him is Teme Virtanen.
(thanks to my good friend, Yukari, from Japan)
You gotta have Raw Power" – Henry Rollins of Black Flag
When an album influences an entire movement, the way Iggy and the Stooges' Raw Power did for punk rock, it takes a whole lot to make it better. Fortunately, that's just what is happening on April 13th and April 27th; Raw Power is being re-released with bigger, better, and more bad ass versions, the Legacy Edition (4/13 release) and the Deluxe Edition (4/27 release).
Two re-workings of the classic album, originally produced by Iggy and mixed by David Bowie, will hit store shelves in a double-disc format with a load of previously unreleased recordings from the band's Raw Power "era" of 1972-73. Along with the never before released audio tracks comes disc two, titled "Georgia Peaches," a one-hour performance at Atlanta's notorious rock club Richards in October 1973.
Here is video of Steven Tyler singing God Bless America at the Boston Red Sox home opener on opening day. The hot chick next to him is his daughter Chelsea.
Win a signed CD from Slash!
To help promote the the release of
Slash's
first true solo album,"Slash", we are giving away one SIGNED copy of the new CD as well as 5 runner up copies of the new CDs.
All you have to do is: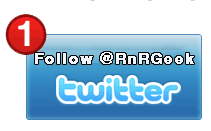 Tweet This:
Win a signed copy of the new Slash CD! @rnrgeek @slash @meviomusic #slash http://bit.ly/slashcontest
I will choose one grand prize winner and 4 runner ups at random on Monday, April 12, 2010