A track by track review of 'Another Hostile Takeover' by Hanoi Rocks.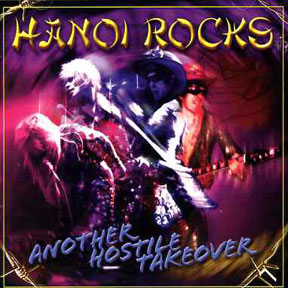 Click Here for mp3
[tag]Glam,Punk,Hanoi Rocks,Rock,Geek[/tag]
On this show, I pay tribute to one of the most underrated drummers of our time, Sandy West, from the Runaways, who passed away on Oct. 21st at the far too early age of 47. Also,Vicki Blue was kind enough to come on the show and give a really touching tribute to Sandy.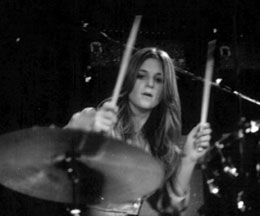 Links:
Sandy West Official Site
Sandy West on Youtube
Runaways Official Site
Sacred Dogs Entertainment
For those of you that wish to make charitable donations in Sandy's name,the following charities are sanctioned by her family and ones that were either of benefit to Sandy, or near and dear to her heart.
ASPCAThe American Society for the Prevention of Cruelty to Animals
American Cancer Society
Citrus Valley Hospice Program
MAP-Musician's Assistance Program / Musicares– Addiction Recovery for Musicians, Hurricane Relief, etc.
Friendly House– A Sober Living Environment and Recovery Program for Women
*The family also plans to create a foundation in Sandy's name in the
near future. Details coming soon.
Click Here for mp3
[tag]Sandy West,Runaways,Edgeplay,Suzi Quatro,Punk,Joan Jett,Rock,Geek[/tag]
There is a new Indiecast up at www.rockandrollgeek.org
Open in your favorite player
Today's Rock and Roll Quote-
"I Smash guitars because I like them"
-PETE TOWNSHEND
Sandy West, drummer for the influential 70s band The Runaways, has died after a long battle with lung cancer. She left an indelible mark on rock music as a founding member of The Runaways, which featured fellow rockers Joan Jett, Lita Ford and Cherie Currie, and as a leading inspiration for a number of notable musicians, both male and female. Many young musicians can trace their inspiration directly to the first time they heard "Cherry Bomb." She will be remembered by more than one generation of fans as a strong part of their musical landscape. But Sandy's impact was felt far outside of the music industry as a loyal friend, loving confidante and strong defender of those she loved most. Her strength as a player, passion as a person, and dedication as a friend will be remembered always by friends, fans and fellow musicians alike.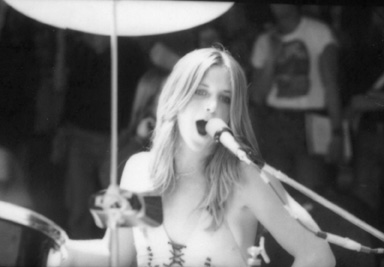 200th Episode!
Topics:
CBGB Closes
Rock News
Wifey Update
Listening With Butler – DIrty DNA
Audio Comments
Listener Emails
Music:
Click Here for mp3
[tag]Punk,CBGB,Rock and Roll Geek,Michael Butler,Housewives,Sex,Nude[/tag]
I hope to keep up with these.
Combination Rock Quote/Douchebag Clip of the Day:
"I love my wife more thatn anything in the world- I love being married. Marriage used to scare the shit out of me. Now it doesn't."
-SCOTT WEILAND
Join me for a ride through marriage hell!
I'll be back with a rock show midweek. I have a lot to talk about but I had to get this one out of my system.
Music:
Click Here for mp3
[tag]Rock and Roll Geek,Michael Butler,Housewives[/tag]
Casey from American Heartbreak and Please Kill Me Radio joins me on this episode.
Topics:
American Heartbreak Japanese Tour
Camp Freddy Show in S.F
Audio Comments
Aerosmith on Access Hollywood
Music:
D:A:D
American Heartbreak
Thin Lizzy
Zodiac Mindwarp
D:A:D/Stig's Basses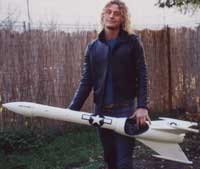 (Thanks To Paul for the link)
Click Here for mp3
[tag]Rock and Roll Geek,Cheap Trick,Britney Nude,Camp Freddy,Guns Roses[/tag]
From The Podcast Expo with Special Guests Share from Rock n Roll TV and Jasper from Plan Nine Rock Show.
We play some of our favorite songs and tell ROCK stories.
Music:
Dead Boys
Click Here for mp3
[tag]Rock and Roll Geek,Nude Asian,Rock n Roll TV,Plan Nine Rock[/tag]